Columbaria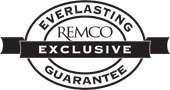 Often a columbarium will become the focal point of a section of the cemetery. For this reason, quality of craftsmanship, appearance, ease of use and guaranteed durability play important roles in the selection.At Remco, the same exacting standards and attention to detail, that have been used since 1924 in crafting individual monuments, go into the construction and preparation of cremation memorialization.
Using granite construction, in a wide range of colours, sizes and styles, our selection of columbaria are built to endure the ages and provide a sense of comfort and peace of mind to families who use them.
For more information, please contact us today.
Boulder Personal Estate Columbarium
Click to Enlarge

---
Community Columbarium
Riverside Memorial Park
Regina, SK
Click to Enlarge

---
Personal Estate Columbarium
Click to Enlarge

---
Bench Columbarium
Click to Enlarge

---
Personal Estate Columbarium
Click to Enlarge

---
Personal Estate Columbarium
Can hold up to 6 Niches.
Click to Enlarge

---
Personal Estate Columbarium
Holds up to 4 Niches.
Click to enlarge

---
Personal Estate Columbarium
Holds up to 12 Niches.
Click to Enlarge

---
Personal Estate Columbarium
Click to Enlarge

---
Personal Estate Columbarium
Click to Enlarge

---
Four Seasons Columbarium
Creighton, SK
Click to Enlarge

---
Public Columbarium
Fort Saskatchewan, AB
Click to Enlarge

---